How do you start building your online store for an e-commerce website?
Building an online store for an e-commerce website involves several key steps. Here's a general guide to help you get started:
1. Define Your Business Plan: Clearly outline your business goals, target market, product range, pricing strategy, and marketing plan. Having a well-defined plan will guide you throughout the development process.
2. Choose an E-commerce Platform: Select an e-commerce platform that aligns with your business needs and technical expertise. Some popular options include Shopify, WooCommerce (WordPress plugin), Magento, BigCommerce, and others. These platforms offer different features, pricing structures, and customization options.
3. Register a Domain Name: Choose a domain name that represents your brand and is easy for customers to remember. Register the domain through a reputable registrar.
4. Select a Web Hosting Provider: Find a reliable web hosting provider that can handle your online store's traffic and ensures fast loading times. Many e-commerce platforms offer hosting solutions as part of their packages.
5. Design Your Store: Customize the look and feel of your online store to match your brand. Most e-commerce platforms offer various themes and templates that you can modify or hire a web designer to create a custom design.
6. Add Products and Categories: Organize your products into categories and upload product information, including images, descriptions, prices, and stock levels.
7. Set Up Payment Gateways: Enable secure and convenient payment options for your customers. Popular payment gateways include PayPal, Stripe, Square, and others.
8. Configure Shipping Methods: Determine the shipping zones, rates, and carriers you'll use to deliver products to customers. Consider offering multiple shipping options to cater to different customer preferences.
9. Implement Security Measures: Make sure your online store is secure by using SSL certificates to encrypt customer data during transactions and ensuring your platform is up to date with security patches.
10. Test Your Store: Before launching, thoroughly test your website to identify and fix any issues with the user experience, checkout process, and functionality.
11. Launch Your Online Store: Once you're satisfied with the testing results, it's time to make your e-commerce website live.
12. Market Your Store: Promote your online store through various marketing channels, including social media, email campaigns, search engine optimization (SEO), and online advertising.
13. Monitor Performance: Continuously monitor your website's performance, traffic, and sales. Use analytics tools to gain insights into customer behavior and make data-driven decisions to improve your store's performance.
14. Provide Customer Support: Offer excellent customer support to build trust with your customers and address any inquiries or issues promptly.
15. Scale and Improve: As your business grows, keep optimizing your online store, adding new products, and exploring new marketing opportunities to further enhance your e-commerce success.
Remember that building a successful online store is an ongoing process that requires dedication, continuous improvement, and adaptation to market trends and customer preferences.
https://www.fiverr.com/s/NDpQWG
#ecommerce
#onlinestore
#shoponline
#retailtherapy
#shoptillyoudrop
#shopsmall
#shoplocal
#shopsmart
#dealsandsteals
#salealert
#discounts
#flashsale
#freeshipping
#newarrivals
#shopaholic
#fashionfinds
#techdeals
#homedecor
#beautybuys
#giftideas
#shopnow
#onlineshopping
#blackfriday
#cybermonday
#smallbusinesssaturday
#holidayshopping
#lastminutegifts
#clearancesale
#customerappreciation
#savingssunday
How do you start building your online store for an e-commerce website? Building an online store for an e-commerce website involves several key steps. Here's a general guide to help you get started: 1. Define Your Business Plan: Clearly outline your business goals, target market, product range, pricing strategy, and marketing plan. Having a well-defined plan will guide you throughout the development process. 2. Choose an E-commerce Platform: Select an e-commerce platform that aligns with your business needs and technical expertise. Some popular options include Shopify, WooCommerce (WordPress plugin), Magento, BigCommerce, and others. These platforms offer different features, pricing structures, and customization options. 3. Register a Domain Name: Choose a domain name that represents your brand and is easy for customers to remember. Register the domain through a reputable registrar. 4. Select a Web Hosting Provider: Find a reliable web hosting provider that can handle your online store's traffic and ensures fast loading times. Many e-commerce platforms offer hosting solutions as part of their packages. 5. Design Your Store: Customize the look and feel of your online store to match your brand. Most e-commerce platforms offer various themes and templates that you can modify or hire a web designer to create a custom design. 6. Add Products and Categories: Organize your products into categories and upload product information, including images, descriptions, prices, and stock levels. 7. Set Up Payment Gateways: Enable secure and convenient payment options for your customers. Popular payment gateways include PayPal, Stripe, Square, and others. 8. Configure Shipping Methods: Determine the shipping zones, rates, and carriers you'll use to deliver products to customers. Consider offering multiple shipping options to cater to different customer preferences. 9. Implement Security Measures: Make sure your online store is secure by using SSL certificates to encrypt customer data during transactions and ensuring your platform is up to date with security patches. 10. Test Your Store: Before launching, thoroughly test your website to identify and fix any issues with the user experience, checkout process, and functionality. 11. Launch Your Online Store: Once you're satisfied with the testing results, it's time to make your e-commerce website live. 12. Market Your Store: Promote your online store through various marketing channels, including social media, email campaigns, search engine optimization (SEO), and online advertising. 13. Monitor Performance: Continuously monitor your website's performance, traffic, and sales. Use analytics tools to gain insights into customer behavior and make data-driven decisions to improve your store's performance. 14. Provide Customer Support: Offer excellent customer support to build trust with your customers and address any inquiries or issues promptly. 15. Scale and Improve: As your business grows, keep optimizing your online store, adding new products, and exploring new marketing opportunities to further enhance your e-commerce success. Remember that building a successful online store is an ongoing process that requires dedication, continuous improvement, and adaptation to market trends and customer preferences. https://www.fiverr.com/s/NDpQWG #ecommerce #onlinestore #shoponline #retailtherapy #shoptillyoudrop #shopsmall #shoplocal #shopsmart #dealsandsteals #salealert #discounts #flashsale #freeshipping #newarrivals #shopaholic #fashionfinds #techdeals #homedecor #beautybuys #giftideas #shopnow #onlineshopping #blackfriday #cybermonday #smallbusinesssaturday #holidayshopping #lastminutegifts #clearancesale #customerappreciation #savingssunday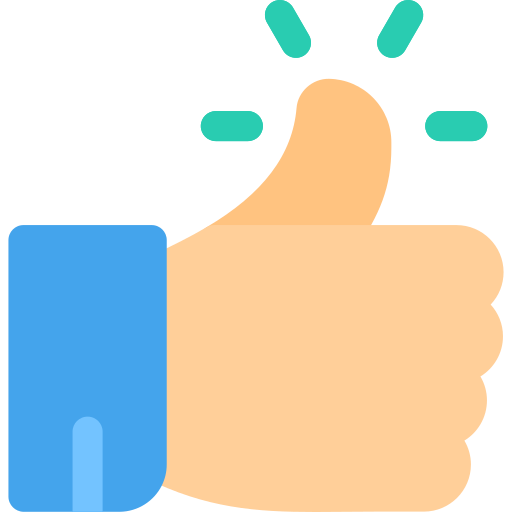 1
0 Comments
0 Shares
1823 Views